This book is bargain priced from 06/04/2014 until 06/17/2014
All history is secrets and lies.
The present is just a cover story.
From Wight's metaphysical Dictionary 1883:
Metahominids*: Mêta'hôm'i'nîdz: (pl.) n.
meaning: Other Men Ancient Greek: meta = other, hominids = men.
*First mentioned in Doctor John Dee's 1583 'Inventory of Magickal Correspondences'
What if these 'other men' move amongst us, an unseen race, haunting the very edges of society? What if we have been at war with them for centuries and the war is ongoing? It' s a strange war that takes people away. The 'lucky' ones escape, thinking they have been gone for just a few hours, but when they return home, they find their own children are older than they are.
In this present century we link takes of lost time with aliens. Long ago they blamed evil fairies. Maybe they are the same thing , but whether they are elementals or aliens, it won't matter when they come for you…
Available now on Smashwords for a limited time! Quote: XN67Q
Targeted Age Group: 16 – adult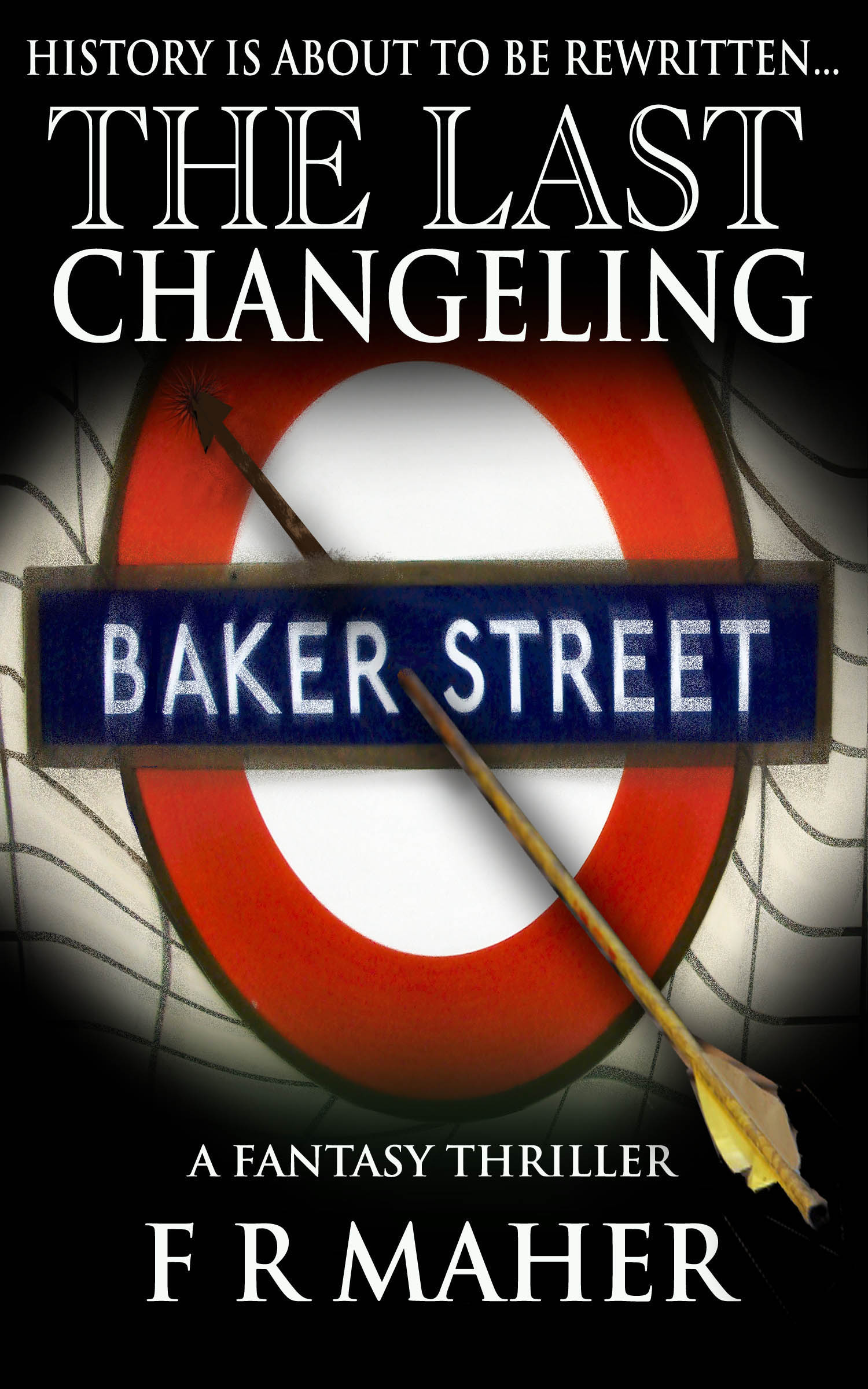 Book Price: $1.84
Link To Buy Bargain Book

How is Writing In Your Genre Different from Others?
It's a mixed genre in that whilst it's fantasy, it isn't 'sword and sorcery'. The Last Changeling has been described as a cross between the darker Harry Potter stories and The Da Vinci Code. It pulls in history, present day, urban life and mixes these scenarios with a rich infill of fantasy. I have created the 'something going on beneath the surface,' in an other world that is very much part of our own world.
What Advice Would You Give Aspiring Writers?
So many other people have given great advice before, so I can only echo them. Paul Monserrat said, 'Write!' and it is the only way. It isn't brain surgery, you can't kill someone by having a go. 'Cognio Efficio' = learn by doing. Writing groups can be useful in the early stages, because they get you into the virtuous habit of having to meet a deadline every week or month. Churchill said, 'Never give up.' Talent will get you so far, but persistence is the key. The real go-to guy on writing advice has to be Stephen King – go see what he says!
What Inspired You to Write Your Book?
I have always written, I love words and the process of writing, but this book came from the desire to explore the deep feeling that there is always something more going on behind day to day life. I think any aware person has had variants on this feeling at some time and I created an interesting answer that mixes fact with fiction.
About the Author:
F.R.Maher began reading at the age of three and quickly outgrew childrens' books. At a village jumble sale as a discerning eight year old, the fortunate find of a collection of short stories by H.P Lovecraft was a turning point, and an early education in just how thrilling story-telling can be.
Wanting to be an author, F. R. then got sidetracked by the tricky business of actually making a living.
Having been hijacked into being an artist, lecturer and film maker, F.R finally returned to that first love, writing.
The Last Changeling is an escape from the close confines of film budgets and a celebration of the kind of special effects no amount of money can buy – those created in the mind of the reader.
Website(s)
Author Home Page Link
Link To Buy The Last Changeling
Social Media:
http://www.goodreads.com/book/show/17446955-the-last-changeling
https://www.facebook.com/LastChangeling
http://twitter.com/LastChangeling